Today cryptocurrencies and blockchains have increased in popularity, and among these options is Exxa Wallet. This is a cryptocurrency wallet where you can earn money.
With the number of electronic wallets that exist today, everyone wants to know if they are reliable or a scam because many people jumped on some wallets and turned out to be a scam.
What is Exxa Wallet?
Exxa Wallet is a multi-level marketing (MLM) company in Singapore; they work with blockchain and cryptocurrencies. The company was created in March 2010 and had an update in May 2019.
Exxa Wallet aims to enable people to achieve the financial freedom they need and to save their cryptocurrencies. A reputable and very powerful team manages the company with the necessary knowledge.
Frankie Lee is the founder, Danny Tang and Gregory Ang are co-founders, while Meng Michael Share, Chia Hock, and SQ2 Fintech Probate Limited are the holders of shares. They are all real people with an excellent record in the market.
All Exxa Wallet owners and shareholders have worked together for over 20 years. They have managed to earn millions of dollars from their businesses.
This platform claims to be a Mobile Wallet, Crypto Exchange, Ai Trading Bot, Digital Academy, Digital Lifestyle, Travel Network. It is a smartphone app; you need to download the app. They use their cryptocurrency, MLM, and crypto don't come together.
How to join Exxa Wallet?
You can join Exxa Wallet for free, but to start earning money, you must make a minimum deposit. You have the option to subscribe to your affiliate membership with a minimum investment of $ 300. This option offers you the eligibility to participate in the company's compensation plan.
You should know that all returns are in Exxa tokens, and it has a very popular value in the market. You should know that this wallet does not offer tangible products, so its compensation plan is based on the membership it sold you.
Exxa compensation plan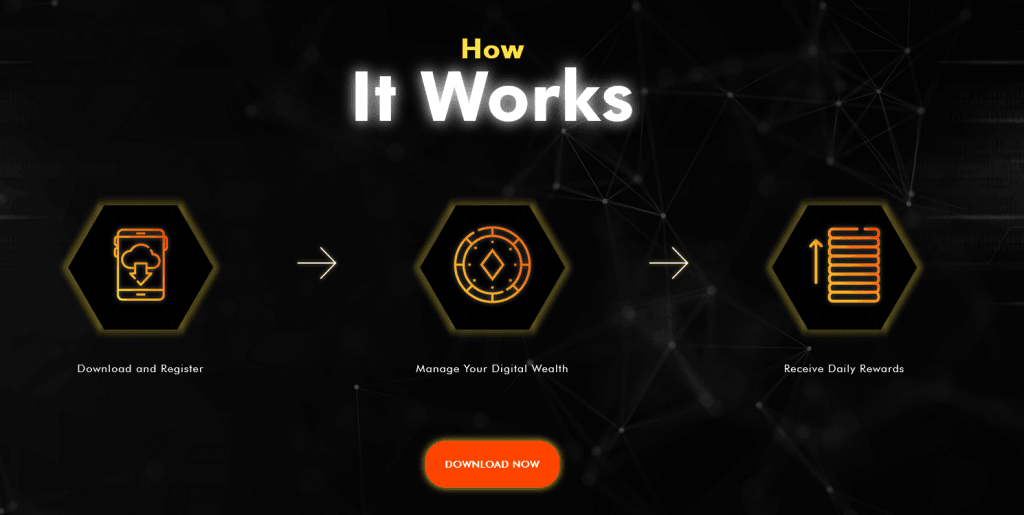 All Exxa wallet affiliates invest their money in Exxa tokens, talking to their customers about a performance derived from a trading bot. When affiliates invest in Exxa tokens, and when they have saved them in Exxa, you should know that the returns are between 3% and 9% monthly.
The company pays all returns in Exxa tokens, where affiliates collect their tokens through an internal exchange. You should be aware that Exxa Wallet does not publish the current value of the internal Exxa token.
Residual fees
This platform pays residual commissions through a uni-level compensation structure. This means that it places an affiliate at the top of a group at a level. Each personally enrolled affiliate is placed below them, called level 1.
This means that if a level 1 affiliate searches and recruits new affiliates, they are placed at level 2 of the uni-level team of the person who is the original affiliate. And so on, if level 2 affiliates recruit new affiliates, you will be placed at level 3, etc. Limit commissions to 21 single-level team levels.
Exxa Wallet failures
It works in much the same way as other app wallets on the market. But this cryptocurrency wallet has a few flaws that you can check out below:
Your investment information is confusing; the company needs to explain how it manages the investor's money.
A verified operator does not back the investment; they are based on DEVO +. There is no information or evidence on who is running behind the scenes.
DEVO + is programmed to operate moderately, and conservatively; it uses market indicators and algorithms that are complex.
You have an exchange platform that is limited to be able to sell or buy Exxa tokens.
So far, there are no online stores or platforms that accept Exxa tokens as a payment method. Which means that you will not have a way to use them.
Is Exxa Wallet a scam?
This method is very similar to the Ponzi scheme of other crypto token wallets, that's why many people do not recommend Exxa. This wallet is available for Android and iOS devices.
It does not have a wallet feature in itself, although it seems that users have control over their funds.
Like most crypto tokens, what they do is a pump and invest in Ponzi coins that have artificial demand. It works just like the other wallets that scammed millions of dollars like Cloud Token and Token.
Exxa Wallet has an MLM coin, which is worthless and unlikely to appear on a public exchange with a worth. The platform makes you buy your currency, which inflates the value; they manipulate the price of the token at your convenience.
You should know that the Exxa coin has no value in the real world; they only use it to extract their bitcoin. Many people recommend not to register on this platform because it is a scam, that you will only lose your money.
Exxa does not have any products or services available; all affiliates can market only Exxa's affiliate membership.
Final words
As you can see, this Ponzi scheme of the fourth wallet of the World Blockchain Forum is nothing new and is more of the same. It has nothing new from the other Exxa token wallets that have hit the market.
The Singapore Monetary Authorities regulate the securities. But according to investigations, they affirm that Exxa is not registered. Which means you are operating illegally in Singapore.
Also, they comment that Exxa is not registered anywhere in the world to be able to offer securities. Exxa tokens are generated from scratch, and the investment is useless because it has nowhere to use it. As mentioned, Exxa Tokens do not have a value, only the internal value that the Exxa administration wants to assign.
Furthermore, Exxa Wallet has access to your wallet, and they can steal or turn off your crypto at any time if you need to have private keys.
You should know that withdrawal requests are paid when the new investment can cover it when there is not enough amount, a collapse begins. This has already happened with other Ponzi scheme platforms. This means that when Exxa collapses, almost all investors lose their money.
So you must be very careful when you want to invest in a platform like Exxa Wallet. It is better that you review the reviews and comments of other users so that you do not suffer a scam that makes you lose your money. It is better not to trust coins that are worthless and have no real use.
With this complete and accurate information, you will be able to get an idea of ​​how this Exxa Wallet cryptocurrency wallet works. You can decide if you want to take risks and invest your money with this scheme that is often not safe.