Since 1963, this company has been selling skincare and makeup products to numerous clients all over the world. Due to the high demand for such products, companies like Mary Kay Cosmetics are thriving. In 2020, women more than ever want to satisfy societal requirements for beauty.
Today, Mary Kay has over 3.5 million distributors and generates average revenue of $3.25 billion. As such, Mary Kay is one of the leading beauty companies on the planet.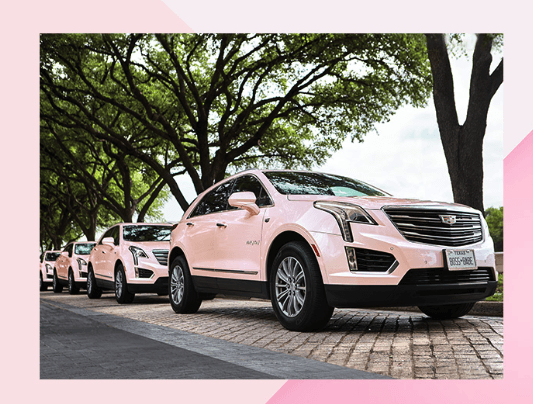 But are Mary Kay's products as innovative as they claim them to be, or is this company selling products at the expense of the health of its customers?
As we mentioned, this company has been in business since 1963. As such, Mary Kay is one of the most popular multi-level marketing companies in the world. Indeed, the company is performing incredibly well.
For instance, when it comes to direct cosmetics sales, probably only Avon has higher numbers. On the other hand, Mary Kay is perhaps the longest-lasting MLM company.
However, despite being for so long in the business, the company has some serious flaws that we will address in this article. Also, we will include both the disadvantages as well as the advantages of this beauty multi-level marketing company. So, let's begin.
Mary Kay Cosmetics
Mary Kay Ash launched her company Beauty by Mary Kay when she was 45 years old. At that time, in 1963, businesses were typically run by men. However, Mary Kay Ash was courageous enough to follow her dreams.
So, with an investment of $5,000, which she took from her oldest son, Mary Kay Ash launched Beauty by Mary Kay in 1963. Moreover, the company started its first storefront operation in Dallas, Texas.
Her skincare line was designed for women. Also, the motto of this beauty giant is "Enriching Women's Lives." Also, Mary Kay promotes positivity. The company has also stated that any type of negativity, either talking or thinking is unacceptable. Furthermore, in 1964, Mary Kay launched a skincare line for men.
Today, Mary Kay has an estimated $3 billion in annual sales and over three and a half billion Mary Kay independent consultants. Back in 1963, the number of all Independent Beauty Consultants was far less than today.
However, Mary Kay Ash was courageous enough to dream big. Now, more than fifty-five years later, Mary Kay is a leading multi-level marketing beauty giant.
Unfortunately, Mary Kay Ash passed away in 2001. Her legacy of women's empowerment continues to live on. In addition, Mary Kay Ash received numerous honors from business groups as well as awards, both during her life and posthumously.
Also, Ash was the author of several books.
"Mary Kay on People Management" – 1984
"Mary Kay" – an autobiography – 1994
"You Can Have It All" – 1995
Mary Kay Cosmetics in 2020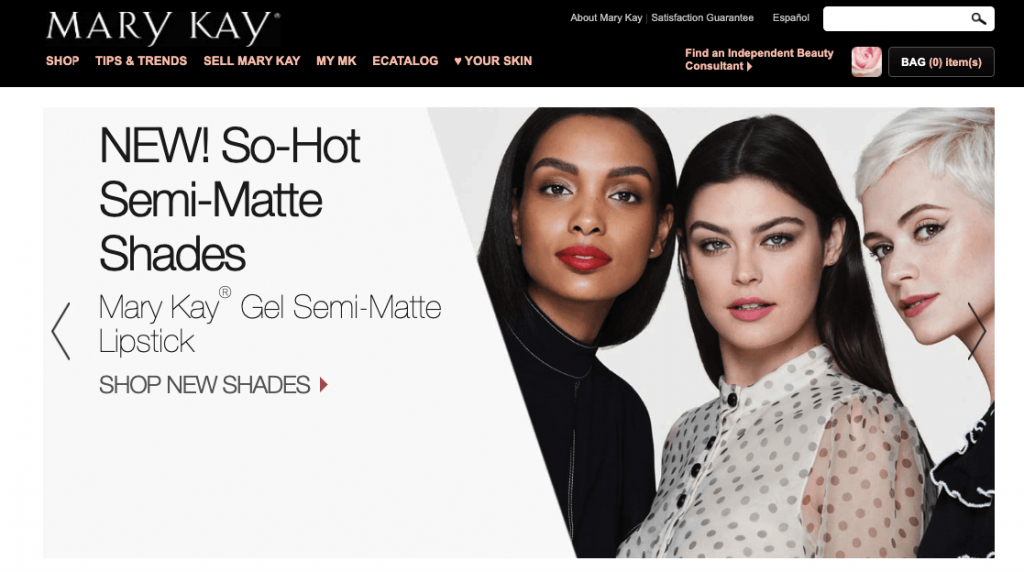 As we mentioned, the number of Mary Kay consultants is above three and a half million. These independent representatives of the beauty giant are empowered to sell products online as well as in person. By doing so, the consultants earn commissions. Furthermore, the more products they sell, the higher the discounts they receive.
Mary Kay Cosmetics is best for women as it has a full range of products giving women a personalized skincare shopping experience. On Mary Kay's website, customers can find a full range of fragrances, cosmetics as well as skincare and suncare products.
As we already mentioned, Mary Kay has many independent consultants. So, if you need more information about a product, you can ask a Mary Kay consultant (IBCs) for help.
Not only this, but shopping with a Mary Kay, independent beauty consultant gives you personalized, individual attention. By doing so, you will find the best products for your skin.
Virtual Makeover App: Do you want to get a realistic portrait of how Mary Kay's products will look on you? Well, you can download the Mary Kay's virtual makeover app from Apple App Store, Google Play, and Amazon App Store.
Videos and Articles: Mary Kay offers online beauty advice in the form of educational videos and articles.
"Don't Look Away" campaign: Mary Kay's campaign is designed to spread knowledge about recycling, sustainability, domestic violence. They are committed to positively impacting the world.
Surely, Mary Kay is amongst the most recognizable multi-level marketing companies on the planet.
Mary Kay's Products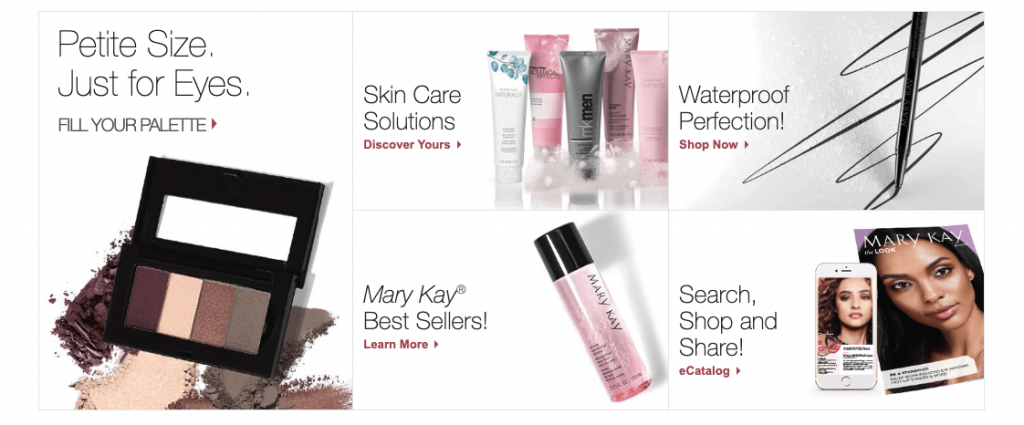 This multi-level marketing company sells a variety of products in over 35 global markets. In fact, Mary Kay offers over 200 premium products. Furthermore, these products are divided into six major categories.
Facial skincare
Color cosmetics
Nail care
Fragrance
Body Care
Sun protection
Moreover, people who have already used the products of Mary Kay claim that it's all about quality with this company. In fact, the company is well-known for spending millions of dollars on product testing, research, performance, as well as safety.
According to different sources, Mary Kay hires Ph.D.-Level biochemists, microbiologists, pharmacologists as well as toxicologists. In addition, a team of independent board-certified dermatologists tests all of Mary Kay's skincare products.
Further, it is essential to note that the company sells its products only through its independent beauty consultants (IBCs). At last count, the number of IBCs was over three and a half million! Not bad for a company that was built with $5,000, right?
Furthermore, thanks to eCommerce and the old-fashioned ways, these beauty consultants can sell Mary Kay products. Of course, they purchase the products directly from Mary Kay headquarters – Dallas, Texas, and Hangzhou, China. The more products the IBCs sell, the more money they get paid.
In addition, there are many different levels, qualification requirements as well as bonuses through which the independent beauty consultants can earn money. All of which will be explained in this article.

Is Mary Kay Cruelty-Free?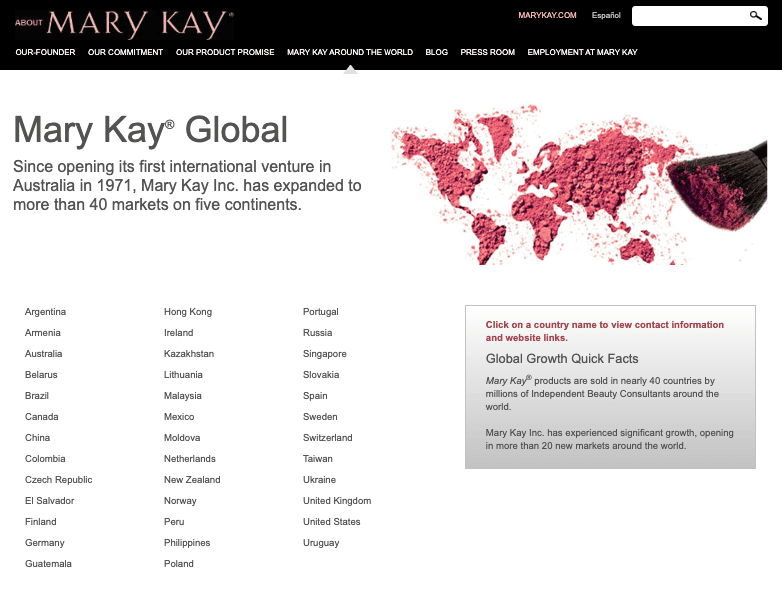 Unfortunately, Mary Kay is not a cruelty-free company. The company sells items in mainland China, where all companies are required by law to test their products on animals.
According to reputable online sources, the company finances animal testing as well. However, according to credible online sources, Mary Kay Cosmetics is more likely to test its products on humans rather than animals.
Joining Mary Kay. How Much Does it Cost?
Mary Kay offers a starter kit that costs $100. Moreover, this kit includes full-sized demonstration products, samples, brochures, DVDs, as well as special offers. On top of that, the products come in a soft briefcase-style bag.
Furthermore, there is a $30 enrollment fee for the Mary Kay Personal Website Program. However, you have to sell at least $200 in product every three months to remain active and qualified for the commission plan.
Advantages of Joining Mary Kay
Mary Kay offers a variety of products for skincare, cosmetics, body care, fragrance, as well as men's grooming.
Disadvantages of Mary Kay
As with other multi-level marketing companies, Independent Beauty Consultants have to sell the products of the company. The more products they manage to sell, the higher their profit would be.
Of course, with Mary Kay, the drill is the same. IBCs won't make serious money unless they recruit new Mary Kay distributors. The worst part is that usually, IBCs begin by selling products to their friends and families.
We have a few questions for these IBCs.
Do you know for sure if the products have not been tested on animals?
Are you sure the products you sell will not harm your loved ones?
Do you believe that this is not another pyramid scheme? (although it has existed for so many years)
Further, nowadays, there are numerous complaints when it comes to the customer service of Mary Kay. Many IBCs, as well as customers, are unhappy with the Mary Kay customer service department. In addition, customer service representatives are not very helpful when it comes to canceling an order.
Furthermore, with Mary Kay returning or exchanging products is not possible. Mistaken product? It's not Mary Kay's problem. Also, the company offers no refunds. Can you imagine the worries many IBCs were put through?
Why is Mary Kay Bad?
Typically, Mary Kay changes its product formulas quite often. If you are an IBCs who has purchased many products, which are now considered the "older" version, won't you be mad? Usually, people want to buy the latest version of everything as they believe it to be better.
As a typical multi-level marketing company, Mary Kay practices the so-called "front-loading." In other words, you have to pay at least $225 of wholesale products every three months in order to stay active.
Officially, when you become a distributor, you are required to pay $100 for a starter kit. Trust us, even $225 of wholesale products may be difficult to be distributed. Also, if you fail to meet the volume requirements, you won't get your commission. So, the pressure is real.
Now, you are probably wondering how Mary Kay consultants earn money? Well, keep on reading to find out.
Compensation Plan: How Mary Kay Works
So, how does this multi-level marketing beauty giant work? Let's begin by acknowledging the three primary levels of Mary Kay's compensation plan.
Independent Consultant or Distributor
Mary Kay Independent Sales Director
Independent National Sales Director
Mary Kay Ranks and Qualifications
Independent Beauty Consultant
You will get a starter kit worth $100.
You will only get paid for customer orders and reorders of 50%.
Senior Beauty Consultant
To qualify, you will need 1 to 2 active personally sponsored affiliates.
Also, you must be active as well.
You will earn 4% of personal team commissions
Star Team Builder
To qualify, you will need 3 to 4 active personal team members.
Also, you must be active.
$50 will be paid out as a bonus when you sponsor your 4th team member on.
You will earn a 4% personal team commissions.
Team Leader
To qualify you will need 5 to 7 active personal team members
Also, you must be active.
You can earn a 9% or 13% personal team commission and team-building bonuses.
Future Independent Sales Director
To qualify you will need 8 or more personally sponsored reps
Also, you must be active.
Recognition
Bottom Line
Mary Kay Cosmetics is a thriving billion-dollar company. However, when it comes to the quality of their products as well as the MLM structure, Mary Kay Cosmetics seems not to have pure intentions.
As we mentioned previously, the only way to make money with this MLM company is by recruiting new people who, on the other hand, also recruit people and buy/sell Mary Kay Products.
Moreover, most Independent Beauty Consultants are in debt. One of the main reasons is the constant change in product formulas. Meanwhile, Mary Kay's IBC had to buy products they were unable to later sell.
When you think about it, this makes the older products obsolete. Typically, people buy the latest products. So, you can imagine the struggle Beauty consultants must go through to sell the Mary Kay Cosmetics products.
Overall, the company might make billions in revenue, but if you want to make passive income or join a legitimate MLM company, then this is probably not the right place for you.